Download Mansfield - My Kind Of Town (PDF, <1 MB) or our Things to See and Do in Mansfield guide (PDF, <1 MB).

Below are details of some of great local attractions, events, and places to eat.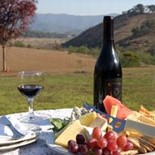 Upper Goulburn Wine Region - Grapegrazing Sunday
Mid' August - The Upper Goulburn is a significant wine grape growing area in Australia, producing premium award winning wines. There are some 25 wine labels in the region, producing wine from grapes grown in over 30 vineyards.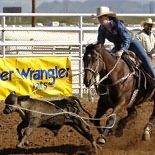 Mansfield & Merrijig Rodeo's
March Labour Day weekend & Nov' Country Festival - These Rodeo events attract Australia's best rough riders for a day of thrilling competition against the back drop of the High Country. This is an unmissable event for the local characters, colour, cowboys and an old fashioned good time. 9pm onwards a band will ensure a toe tapping finale to the night.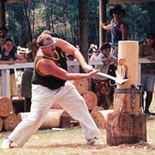 Tolmie Sports Day
February - What Tolmie considers a sport is a bit eccentric - probably because this sports day has been running unchanged since the 1880s. You will find wood chopping, equestrian events, novelty foot races, egg & spoon races, gumboot toss, monster lolly scramble, a puppet show, face painting, horse & cart rides, historical dispays and much more for both adults and children. Finishing with the Saturday night Bush Dance.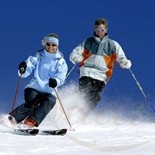 Taste of Buller
November - If you want the opportunity to experience the beauty of Mt Buller whilst showcasing the village's many attractions and diverse amenities, come down to the Taste of Buller festival this year.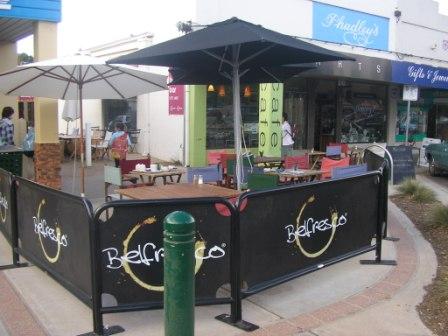 Tarts Cafe
Tarts Cafe is opened 7 days a week, 8am to at least 4 pm. Breakfast all day, shaded courtyard at rear, we are famous for our vanilla slice. We have fresh salads, pastries, foccacias, cakes & slices, curries, soups and burgers etc. 39-41 High st, Mansfield (03) 5775 2951

Mansfield Spring Arts Festival
Late Oct' -Early Nov'
Local Artists display their works through the streets of Mansfield. It's all part of the Mansfield High Country Festval, also including a Bush Market, the Grand Parade, lanten light show and much more. it all heralds the start of the Spring and summer seasons. More information:
www.highcountryfestival.com.au
.

Mansfield High Country Harvest Festival
March - Labour Day Weekend The High Country Autumn Festival is a great place to sample local produce and wine. With events ranging from Market on the Median, Merrijig Twilight Rodeo & Picnic in the Park there will be something for everyone.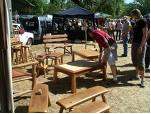 Mansfield Bush Markets
Held 4 times throughout the year including the Easter weekend. Local artists and crafts people make these events a must. The cream of the local art community, including sculptors, ceramicists, painters, craftsmen and clothing makers display their work. Packed with local produce such as fresh breads, cakes , fruits & vegetables, jams, preserves and olives just to mention a few. There is also a variety of local wines for tasting and purchase. Starts 8am Saturday.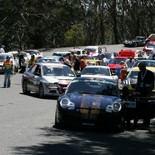 Mt Buller Sprint
Nov' - Melbourne Cup Weekend The roar of engines will again be heard at Mt Buller as some of Australia's most well renowned names in motor racing contest the Mt Buller Sprint on the Melbourne Cup Day Weekend. Visit www.mtbullersprint.com for more details.

Mansfield Sunday Markets
Held once a month on the 3rd Sunday of every month. This popular small local market offers a variety of stalls and is held in the medium strip opposit the Mansfield Post Office. Come and browse through the local wares of the craftsman from the area. Commences 8am.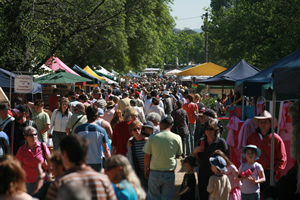 Mansfield Country Festival
Early November - This Festival includes Fireworks, Street Parades, a huge Mansfield Bush Market, the Mansfield district Art Show and the Mansfield Rodeo, music and theatre and much more. There is plenty to do and see for the whole family over the festival weekend.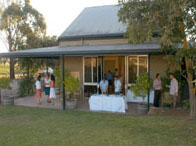 Delatite Winery
Established 25 years ago by a local farming family, Delatite is an icon of cold climate wineries in the area. Specialising in aromatics it is open every day and welcomes visitors to try it's wines and relax on the verandah overlooking the entire Mt Buller valley. Stoney's Rd, Mansfield (03) 5775 2922

Anzac Day Weekend
April - 6am Dawn Service at the memorial gates, followed by the Anzac Day March and Service. This weekend also hosts the Upper Goulburn Vintage Wine Celebrations - Enjoy a full weekend of entertainment and wine tasting with a vast range of quality regional wines, foods and produce through the streets of Mansfield. There is also plenty of kids activities including face painting, horse & buggy rides and much more.

Easter Long Weekend
March - This is one of Mansfields most popular weekends, jam packed with lots to see and do. Huge Mansfield Bush Market, Yard Dog Trials, Mt Buller Art Exhibition and much more. The town is a buzz with peolpe enjoying the many cafes, coffee shops and restaurants.

Australia Day Weekend
Late January - This is a weekend full of activity, starting with the Australia Day breakfast in main st, the Australia Day Celebration ceremony including songs, speaches and special guests, ending with a the firing of a cannon. Saturday has a Bush Market, and the coffee shops and cafe's are alive with people enjoying this festive weekend.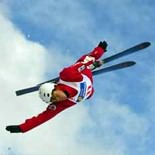 World Cup Aerials at Mt Buller
September - Victoria will once again host the the first Aerial Skiing World Cups of the freestyle season, the Alpine Exposure World Aerials at Mt Buller.

Jamieson Brewery Hotel
Jamieson Brewery Hotel is situated on the Goulburn River offering country setting with brewery and tours. Relax over lunch or dinner from our extensive menu, including tasty brewery specialties with one of our medal winning beers. (03) 5777-0515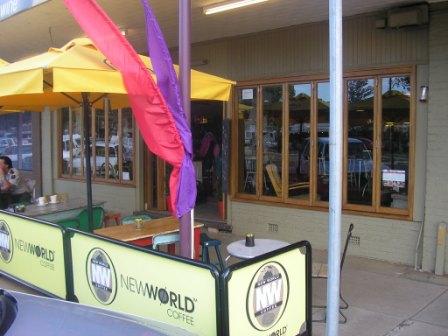 The Produce Store Cafe
On the main street of Mansfield, enjoy the rustic chic of the Mansfield Produce Store for delicious sandwiches on stone ground bread, a glass of wine and perhaps a prawn laksa with rice noodles. You can also buy homemade preserves, local tomatoes, biodynamic eggs and local pottery. (03) 5779 1404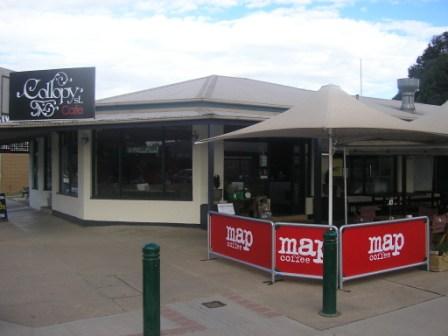 Collopy Street Cafe
Collopy St Cafe. 26 High St, Mansfield.5775 1081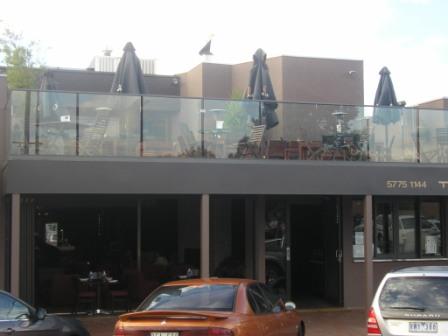 The Deck on High Cafe
Hosting a Thai cuisine menu as well as snacks and lighter meals with all day Tapas. The Deck features a stylish piano bar, lounge bar, open deck dinning upstairs, a sunken Oriental room and a formal dining area. This is Mansfield's newest venue for fine dining and casual meetings. 13-15 Main St Mansfield. 5775 1144

The Magnolia Gourmet Resturant
The Magnolia restaurant offers Kim's warm hospitality and Christian's delightful gourmet flavours set in old world surroundings or dine outside under the 100 year old magnolia tree. The menu is of modern regional cuisine and changes seasonally. We also have a large wine list which focuses on local wines from Mansfield to the King and Yarra Valleys. Recommended by the Age Food Guide. 190 Mt Buller Rd, Mansfield. (03) 5779-1444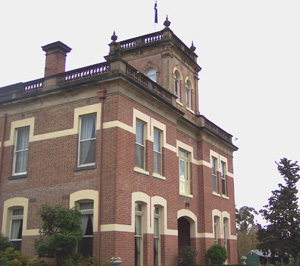 Highton Manor Resaurant
Circa 1896 historic country house specialising in fine dining and personal service in a relaxing rural setting. Just across the road from Mansfield House. 140 Highton Lane, Mansfield. (03) 5775 2700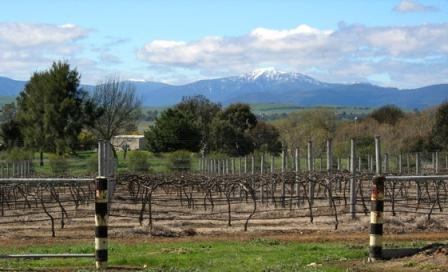 Buller View Winery
Buller View Wines, the in town winery. Our hand tended grapes produce wines of the hightest quality. Visitors are most welcome. 52 Crosbys Lane, Mansfield. (03) 9355-7070